• Trostle 32 - "Pro's Pick Top 5" Award NSRA® Street Rod Nationals - North Kalamazoo, Michigan
• Trostle 32 - "Top 25" Award, Shades of the Past - Pigeon Forge, Tennessee
• Speed33 selected for the 2008 Good Guys Grand Prize Giveaway Vehicle
• Speed33 selected for the 2008 Street Rodder Road Tour Vehicle

Under his leadership, ASC received numerous design awards including:
• Chevrolet SSR - Business Week Gold Star Design award 2003
• GM Best Exterior design award SEMA 2003 for SO-CAL SSR
• 1932 Dearborn Deuce – SEMA Best New Street Rod product 2004
• ASC Helios – 2005 NAIAS Readers' Choice Concept Vehicle of the Year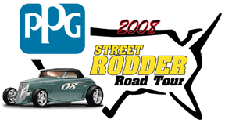 Mark's hands-on experience include many personal projects dating back to his Junior High School days with an award-winning Ford Model A Coupe, followed by a string of award winning '32 Ford Deuce models, a custom Corvette, Camaro, '40 Ford Convertible, V8 Vega and others.
An avid auto enthusiast and collector, Mark has received numerous awards for his personal vehicles. He has served on the judging committee for the Meadowbrook Concours d'Elegance and the Eyes on Design events. Mark is also a past member of the Art committee with the Meadowbrook Concours d'Elegance and a recipient of the ASC Founders award.